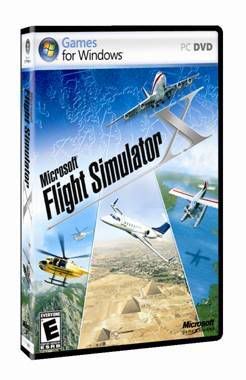 I found this press release at AVSIM today, and I thought that I would mirror it.

Directly from the Microsoft Offices, the official shelf date is October 17, 2006 for FSX. Microsoft writes, "The newest addition to the 25-year "Flight Simulator" franchise will fly to retailers on Oct. 17. Gamers of all ages, types and skill levels will experience firsthand what it's like to be an aviator traveling the globe in one of the dozens of aircraft available."
Announced at the AVSIM convention on Saturday night, FSX went "Gold" earlier this month. Product has been sent to retailers and the official shelf date is set at October 17th. Several different languages will be available as well as 2 different versions; Standard and Deluxe. The Deluxe edition adds the SDK as well as some other enhancements. For more information, visit the Microsoft FSX Site.

Make sure to reserve a copy at your favorite software retailer today!