I've completed a new assortment of animations on the Columbia 400, and I decided to take a short flight in Asheville, NC to try them out in FSX. Click each for a larger shot.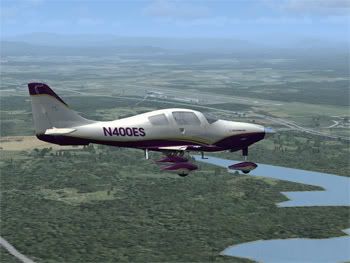 Flaps full & red over white - looking good.
Switch to ground and taxi to the ramp. Nosewheel animation looks great.
Parked next to a beautiful Beechcraft Baron. Success!